يعلن مكتب الامم المتحده بالقاهرة عن تدريب لمدة 6 – 8 شهور ببرنامج الغذاء العالمى وذلك بقسم الموارد البشرية
Human Resources Internship
Job description
OB TITLE: HR Intern for RBC
TYPE AND LEVEL OF CONTRACT: Intern
UNIT/DIVISION: Regional HR Team (RBC)
DUTY STATION (City, Country): Cairo, Egypt
REPORT TO (Job title): HR Officer P2
DURATION 6 to 8 months
APPLICATIONS DEADLINE 17th October 2017 BACKGROUND AND PURPOSE OF THE ASSIGNMENT:
اخر موعد للتقديم 17 اكتوبر2017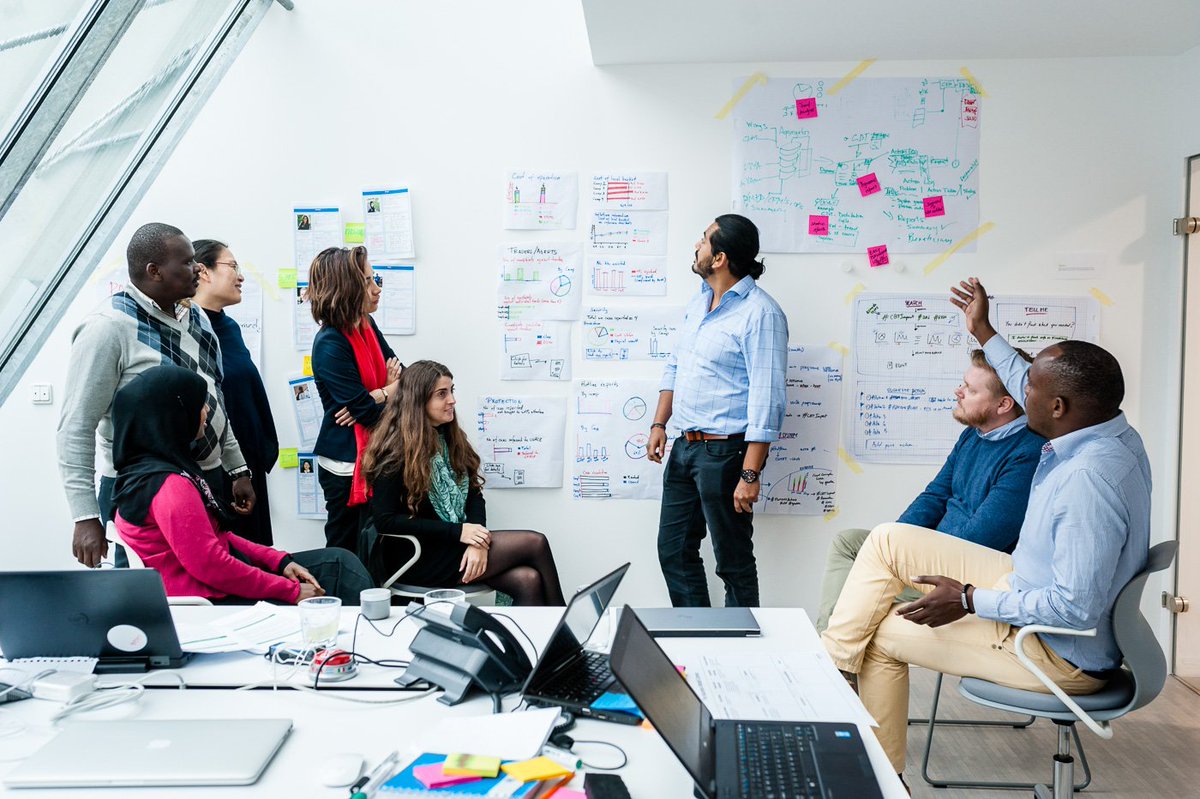 WFP's greatest strength is its dedicated people working tirelessly around the world to reduce hunger, often under difficult conditions where security threats and risks to personal safety are considerable. The organization is committed to transform its HR function to a strategic business partner. To achieve this, a lot of new HR initiatives are launching and WFP is looking for outstanding HR interns to get involved and contribute to these exciting HR projects.
We are currently recruiting a driven and independent student for an internship based in Regional Bureau of Cairo (Egypt) to assist the Regional HR team with a lot of stimulating new projects. As part of the regional HR team, this internship will contribute and assist in developing and coordinating world-class programs and solutions in diversified HR area like employer branding, sourcing strategy, onboarding, gender parity, people development, reward and recognition, and others.
ACCOUNTABILITIES/RESPONSIBILITIES:
Support with the administration of day-to-day Regional HR team's operations like responding to staff members' queries, run HR processes, maintain and update internal information websites.
Assist in the design and the development of diverse new HR projects in the field of employer-branding, university relationships, onboarding, learning and development programs, talent management, and others. Support the HR team members in implementing HR solutions, helping tracking project progress according to timeline.
Coordinate and assist with the planning and execution of HR programs and events.
In support of the Regional HR team, track and report the HR activities of the team. Conduct data analyses to measure effectiveness of HR operations and solutions and suggest some process efficiencies.
Help communicate learning information to stakeholders, external vendors and/or client groups.
DELIVERABLES:
Regional HR Teamwork Space launched for sharing best practices with solid process for the quality assurance – update of the content
Sourcing Strategy for MENA established and shared with relevant COs
Structured TDY programme across RBC
HR Regional Workshop delivered in January 2018
QUALIFICATIONS & EXPERIENCE REQUIRED:
Education: University student, preferably in Human Resources Management or/and with a great interest for Human Resources practices.
Minimum Qualifications:
Currently enrolled and have attended University courses in the last 12 months inclusive of having completed at least two years of undergraduate studies or have recently graduated in the last 6 months.
Proficiency in MS Office (Word, Excel, Power Point).
Fluent in oral and written English and Arabic.
Additional Preferred Qualifications:
Desire to learn about and develop key skills in the field of HR, and more specifically, in HR projects and HR processes.
Flexible work style and approach based on client needs.
Cultural sensitivity.
Team player and problem solver.
Strong analytical, written and verbal communication skills; high attention to detail.
Ability to think, plan, and execute on multiple projects simultaneously in an organized way.
Technology savvy; ability to think out-of-the box and to come up with innovative ideas.
Seniority Level
Mid-Senior level
Industry
Nonprofit Organization Management
Information Technology and Services
Employment Type
Full-time
Job Functions
Information Technology
التقديم
https://www.linkedin.com/jobs/view/434045797/